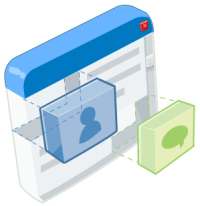 Google is to collaborate with MySpace on OpenSocial, an Open Platform for Social Application Development.
Consisting of a set of common APIs that can be used for building Web-based social applications. The hope is that they will simplify the process of developing social applications.
Facebook, termed as the next big thing on the internet, has for sometime had applications which users can add and use. Noteworthy is these applications have recently become immensely popular with some of them being sold on sites like eBay amongst others.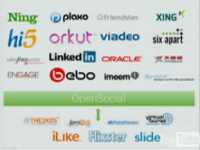 How OpenSocial is different is this the first time that multiple social networks have been made accessible under a common API to make development and distribution easier and more efficient for developers. In others words the influence of Google now spans over not just Orkut but also giants like MySpace, Bebo, iLike, Salesforce.com LinkedIn, Hi5, Friendster, Oracle, Flixster, RockYou, and Slide and more. In others other words Google's masterstroke has got practically anybody who matters on the internet under its influence.
Using Opensocial, the developer of applications will be able to have it interact with any social network site that supports the OpenSocial, at this time giving access to over 200 million users.