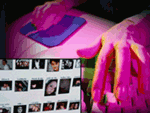 A backdoor in MySpace's architecture allows anyone who's interested to see the photographs of some users with private profiles -- including those under 16 -- despite assurances from MySpace that those pictures can only be seen by people on a user's friends list.
The bug had been around since at least October, during which time it had been gleefully exploited by voyeurs, hackers, entrepreneurs and leechers; you can find pages and pages of public message board comments around the web in which posters are peeking in on 14 and 15-year-old girls and sharing what they find.
Users have accessed, or attempted to access, 77,000 private profiles -- 3,000 of them today.
Barely 24 hours after the story hit the front door of Wired.com, MySpace has, without comment, closed the backdoor, and the websites that were exploiting it are no longer delivering private photos.